NO Sunday school on April 8th
There is NO Sunday school on the following Sunday, March 19th. There is Sunday school tomorrow March 12th, March 26th and onwards as usual. Spring break is on April 8th
Noor Weekend Academy community service project with ORR
We have raised $1093.76 so far for the orphans in Benin and Liberia! Masha Allah and well done everyone at Noor Academy.
But more than the total amount itself, it is priceless for every child to participate by donating, even $1 or 10 cents. The world has many problems, and we want every child enrolled at Noor Weekend Academy to learn that they can make a difference to the plight of less fortunate children, and moreover how Islamic values can be a solution to these problems.
Please discuss charity and zakat with your children and have your child/ren donate something (even if it be 1 cent) to help our African friends.
Please find below the donations per classes. Remember the two top donating classes will be rewarded at Sunday school.
JAK
Noor Staff
Community Service Project - $10 Suggested Donation Per Student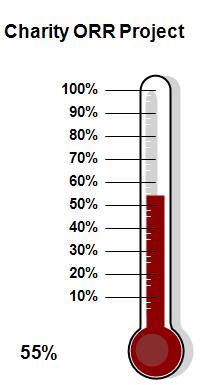 Noor Weekend Academy is holding a community service project throughout the second semester to help orphaned children in West Africa. We are collaborating 
with Orphan Relief and Rescue which developed the 
Anti-Trafficking Initiative in Benin 
to combat 
the rising problem of child trafficking in and throughout West Africa.
A $10 donation is suggested per student to contribute to our community service project. Students can hand their donation to their teacher during Sunday school.
Every dollar counts. The class raising the largest amount will receive a reward.